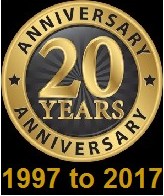 Vic Agnew, our office coordinator, will be attending the Gallery on the following dates (subject to change).  Vic can be contacted on his mobile A.H.  (see 'contact us' in menu)
Wednesday 20th December
Thursday    21st December
———————————o0o—————————
PLEASE NOTE:

Whilst limited classes may continue over the Christmas Season the Inala Community Art Gallery will be closed throughout December/early January 2018.
Contact Gallery or tutors for class confirmations.
———————————–oOo————————-
The Saturday afternoon classes by Tan Nguyen are closed over the Holiday period from December 9th to January 6th.               
The classes will resume at 1pm Saturday January 13th.
Tan teaches drawing and painting to both children and adults.
Unfortunately the Gallery will be losing Tan in mid March. Tan will be further advancing his career as a tutor in Japan.
You can download and print out the class 2017 timetable here
———————————o0o—————————-
Helen's Thursday Art Class is closed to mid January. Date T.B.A.
——————————–oOo——————————
Lesley's Monday Children's Class is still happening while students wish to attend. This may be further updated.
———————————-oOo—————————–
WANTED ! Volunteer tutors and student classes in arts and crafts for 2017 …                                                                    Calligraphy,scrap-booking, embroidery,photography, crocheting, watercolour art,tapestry … and the list goes on. What are your skills that you can pass on?  Give us a call!
—————————————————-oOo———————————