Why not support the Inala Art Gallery by signing up as a Member? As a Gallery Member you can exhibit and sell your craft (art,sculpture,models,tapestry,crochet,etc.) FREE during the month of December. Gallery commission applied to sales. Further benefits of Membership are in the pipeline including reduced class fees.
Your $7.70* annual subscription will help with the running expenses of the Inala Art Gallery and provide you with updates and invitations of any future projects.
Subscribe below to apply to become a Member of the Inala Art Gallery.
*Membership to December 31st. Renewable January 2020.
=============================================
To join please DOWNLOAD the Member Signup Form here.
Print out and send or deliver the completed form with payment at your convenience. Our address options are listed in the 'Contact Us' menu above.
===================================================
CURRENT EXHIBITION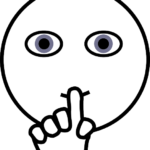 Softly 
'Something For E

veryone'   Art Exhibition





July 4th to 25th
'Softly' is an exhibition of Helen Ridgway's acrylic art class students, primarily comprising of their works they have created over the first half of 2019.             The majority of the artworks are FOR SALE.
——————————————-oOo————————————
                 2019 ART CLASSES
PASTEL ART WORKSHOP with Shirley Johnston-Learner B.A.                                                 Commencing September 2019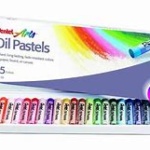 Children's Art Class for ages 6 to 12YO will be resuming on THURSDAY JULY 18th 3.30-5pm under the tutorship of Shirley Johnston-Learner -  cost per student is $10 including all art materials supplied by the Inala Art Gallery.
------------------------------------------oOo--------------------------------------------
 Tuesday - "Brushstroke Friends" 9:00-noon - a social gathering of like-minded artists helping each other - all welcome no matter what medium interests you - $7.50
  ------------------------------------------oOo--------
Thursday - Helen's Acrylic Art Classes                  9:00-noon - $7.50
Helen Ridgway's Thursday class is the longest-running art class at the Inala Art Gallery. It commenced in 2003.
Video: 2017 'Anything Goes' Art Exhibition

———————————————oOo————————————————–

August – Art & Craft Exhibition from  Glenala State High School students art class.
———————————————————————————————–
September T.B.A.
———————————————————————————————–
October 18th- Jeanette Trefle Art Exhibition
———————————————————————————————
November- Local High Schools Art Display
————————————————————————————————-
December- Inala Art Gallery 'Members Only' Art & Craft Exhibition.
 ———————————oOo—————————
Whether it's a hot summer's day or a cold winter's day,you will always receive a warm welcome to any of our art classes in air-conditioned comfort.
WANTED: Volunteer Tutors and Students for 2019 classes in the skillsets of:
Water color medium

Acrylic art

Pastel art

Other arts and crafts
ALL OFFERS CONSIDERED! APPLY DIRECTLY AT THE GALLERY OR AT ANY OF THE CONTACT NUMBERS IN THE MENU.
WORKSHOP EXHIBITION- 2015