THE INALA COMMUNITY ART GALLERY AND CULTURAL CENTRE INVITES YOU TO VIEW AN EXHIBITION ON THE LIFE OF
    Bahá'u'lláh   
                      

Founder of the Baha'i Faith
           AS PART OF THE CELEBRATION OF THE 200TH ANNIVERSARY OF HIS BIRTH
EXHIBITION OF IMAGES AND CHILDREN'S MONTAGE ARTWORK.
         MONDAY 16th October to FRIDAY 20th October 2017
              3PM TO 8PM
           Afternoon and evening with Celebrations and Movies
 Introduction to the Faith of Bahá'u'lláh in Australia
_______________________________OoO_________________________________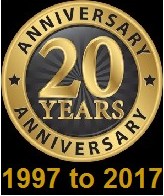 Vic Agnew, our office coordinator, will be attending the Gallery on the following dates (subject to change).  Vic can be contacted on his mobile A.H.  (see 'contact us' in menu)
Wednesday  18th October  (10-2pm approx)

Thursday 19th October 10am-2pm (approx)
Wednesday 1st November
Thursday 2nd November
———————————o0o—————————
NEW REPORT from the Australia Council for the Arts  titled: 
2 in 3 Australians think the arts help us understand other people and cultures.
Click on the link in the menu at the top of this page.
————————————oOo————————————-
You can download and print out the class timetable here
———————————o0o—————————-
WANTED ! Volunteer tutors and student classes in arts and crafts for 2017 …                                                                    Calligraphy,scrap-booking, embroidery,photography, crocheting, watercolour art,tapestry … and the list goes on. What are your skills that you can pass on?  Give us a call!
—————————————————-oOo———————————