The Inala Art Gallery presents
BITS & PIECES
by Shirley Johnston-Learner
3rd October to 29th October
Gallery Hours 10am to 3pm Tuesday to Saturday
'Brushstroke Friends' is back to its Tuesday morning time slot.
Helen's Drawing and Acrylic Art Class will NOT be resuming until further notice. Blame it on COVID-19!
The Children's Art Classes are back- times below.
PLEASE NOTE The Inala Art Gallery will be implementing strict COVID-19 health requirements as initiated by Queensland & Federal Government current Regulations.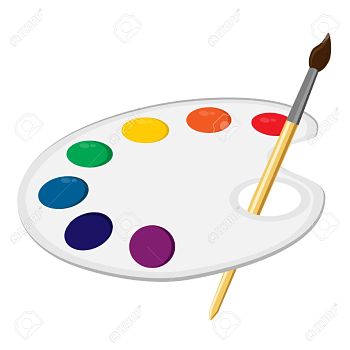 Below are links to our first four quarterly 'The Palette' Newsletters. Download and enjoy.
There was no Newsletter published for the April-June quarter owing to the the Gallery closure.
(Each link will open a PDF in a New Window)
Designed and Edited by Nirmala.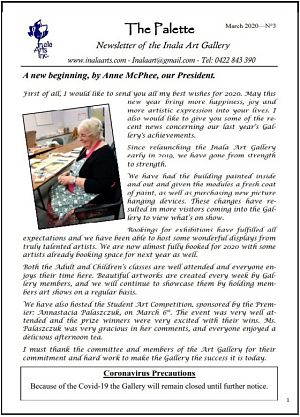 Tuesday morning's 'Brushstroke Friends'.