Inward Intent – Presented by Matt Hurdle
Emerging Artists 2021 exhibition at the Inala Art Gallery showcases the art work of six exciting Brisbane based artists. Each artist has a unique art practice that explores many disciplines. Drawing, Printmaking, and Painting is all on display at the gallery from the 9th of March to April 1.
NEWSFLASH!

Helen Ridgway's class will be re-commencing on Thursday morning, March 11th.
For the time being, Ellen will be leading the group and Helen will be coming in as often as she is able too. We are delighted that this dynamic group will be able to get back together and hope to see you all on the 11th.
Welcome back,Helen!
URGENTLY WANTED
VOLUNTEER TEACHERS for adult and children's classes. For all inquiries please contact Anne at the Gallery. All contact details you will find on the Contact Us page of our website.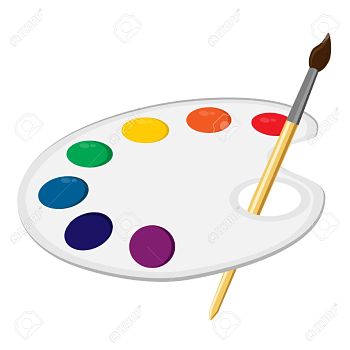 Below are links to our 2019-2020 quarterly 'The Palette' Newsletters. Download and enjoy.
There was no Newsletter published for the April-June quarter owing to the Gallery closure.
(Each link will open a PDF in a New Window)
Designed and Edited by Nirmala.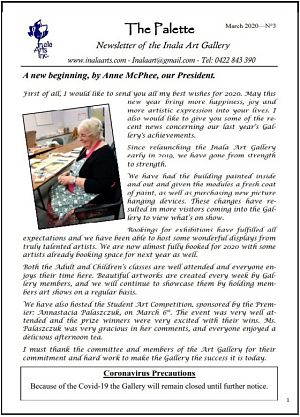 No 4 September 2020

No 5 December 2020