3 Schools participated in our 2021 Member for Inala School Art Competition. On Friday 16th July the winners were presented with their prizes and certificates. The art will be exhibited to July 30.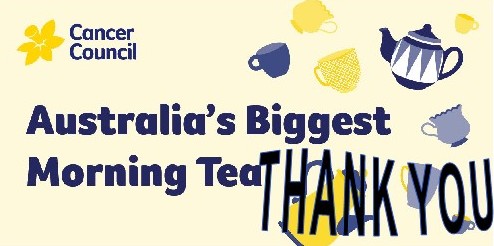 Thank you for all those who joined us at the Cancer Council's "Biggest Morning Tea" at the Inala Art Gallery on the 25th June. It was a resounding success!
URGENTLY WANTED
VOLUNTEER TEACHERS for adult and children's classes. For all inquiries please contact Anne at the Gallery. All contact details you will find on the Contact Us page of our website.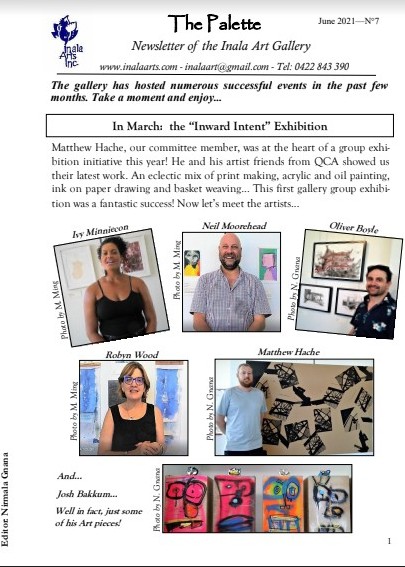 Click Your Mouse on the image to download 'The Palette'.
Designed and Edited by Nirmala.