Unfortunately in these trying times,we have made the decision, most reluctantly, to close the Inala Art Gallery until the time is right to reopen. This step is taken to ensure the health and safety of our volunteers,students and the visiting general public. This is also putting into place the Government's initiative in closing down all non-essential organisations including libraries,hotels,cinemas, clubs etc. to help in curbing the COVID-19 pandemic.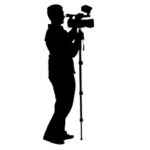 A new listing has been added to the menu -'Videos' - with all 11 videos of events at the Inala Art Gallery during 2019 up to March 2020.
Below are links to our first three quarterly 'The Palette' Newsletters. Download and enjoy.
(Each link will open a PDF in a New Window)
Designed and Edited by Nirmala.